Best-Selling + Award-Winning
Books by Dr. Alex
Read Dr. Alex's two #1 bestselling and award-winning books on the topic of acupuncture and depression.
Rated as the 2 top bestsellers on Amazon for acupuncture!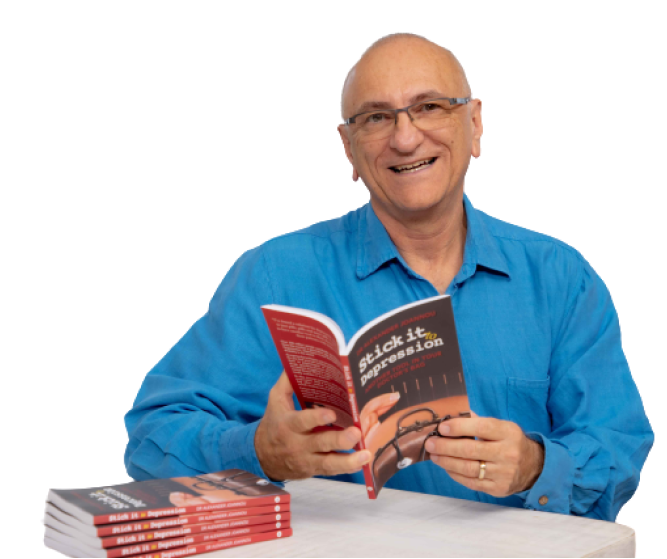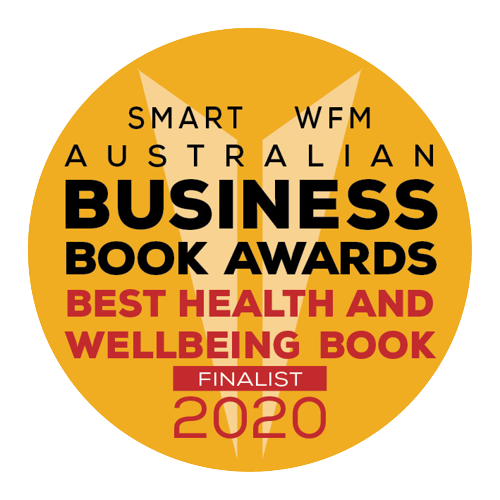 For Medical Doctors
Stick It To Depression:
Another Tool In Your Doctor's Bag

'I've found a way for doctors to help patients manage depression. Another option to just pills, pills and more pills. I want all doctors to have another tool in their doctor's bag in helping their patients with depression." – Dr. Alex
Over 280 million people worldwide are living with depression, six times the number a generation ago. According to the World Health Organisation, depression is now the leading cause of ill health and disability in the world.
Dr Alex Joannou presents another option for general practitioners – acupuncture. Stick it to Depression – Another tool in your doctor's bag offers medical practitioners an alternative to treating the world's leading cause of ill health in this groundbreaking book.
Packed with extensive, meticulous research; the latest science; case studies; Q&As with patients, and FAQs covering all topics, this is the essential, practical, solution-orientated book general practitioners desperately need to combat the scourge of depression.
Here's What They're Saying

"Dr Alexander Joannou has written an excellent book, not only for medical practitioners, but also for policy makers in Public Health and members of the public looking to understand different modalities of treatment for depression. I highly recommend it for medical practitioners interested in providing acupuncture treatment to their patients as part of a holistic treatment plan."
Mark Teng
General Practitioner, Ashfield and Pymble President, Australian Medical Acupuncture College, New South Wales Branch Federal Vice President, Australian Medical Acupuncture College
"Dr. Alexander Joannou is courageously paving the way for the future of medicine and the treatment of depression. In fact, I'd dare say, the future is now. Acupuncture is both natural and effective for helping people to activate their body's natural ability to heal. I highly recommend Stick it to Depression, because I know it works."
Dr. Darren Weissman
Best-selling Author and Developer of The Lifeline Technique
"A truly beautiful book about the art of healing! Dr Alexander Joannou suffered a chronic life threatening disease that opened his world to different healing methods to consider and address deeper causes for his illness. This personal journey made him a better, more compassionate doctor to help serve his patients. He now so generously shares his skills and knowledge with case studies of his own patients."
Associate Professor Vicki Kotsirilos AM
MBBS, Awarded Honorary Fellow of the RACGP, FACNEM, FASLM
Holistic GP, Academic, Media commentator, Researcher, Writer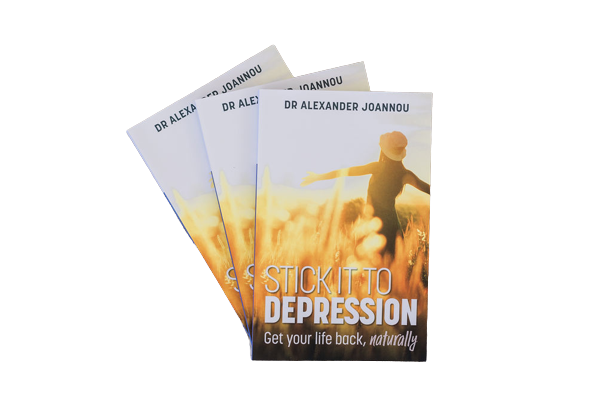 For Anyone Suffering With Depression Or Anxiety

Stick It To Depression:
Get your life back, naturally 

'I felt a total lack of joy in my life. Sometimes I would feel like I wanted to cry for no reason. I felt broken. I wasn't able to sleep. I wasn't able to focus. I felt strange inside.'
If you can relate to these comments, you're not alone. More than 300 million people worldwide are living with depression today. But what if it doesn't have to be that way?
Stick it to Depression – Get Your Life Back, Naturally is a comprehensive guide to depression – what it is, how it's diagnosed, and how it's treated. In this forthright and meticulously researched book, Dr Alex Joannou lays bare the history, science, and misconceptions surrounding depression, and demonstrates how Transformational Acupuncture, a 21st century development of the traditional Chinese technique, could be the much-needed solution to this global challenge.
Based on his personal and professional experiences as both a GP of nearly 40 years and an acupuncture practitioner of 20 years, Dr Alex Joannou shows how Transformational Acupuncture offers patients a safe and effective method to complement the management of their depression, anxiety and stress, and getting their lives back on track.
Here's What They're Saying

Dr Joannou has written a very thoughtful book with much insightful reflection to guide the reader to a well-rounded understanding of what depression is, how it is diagnosed and options for treatment. The book is very clearly set out and the 'How to Use this Book' chapter is a gem. It allows the reader to go straight to the answers for whatever burning questions they may have. I heartily recommend this book to anybody who wants to have a deeper understanding of depression, whether it be for themselves or someone they care about.
Dr John McDonald, PhD
Registered Acupuncturist, Author, Academic and Researcher
I have personally observed Dr Alex in his clinical studies with Anxiety and Depression and witnessed phenomenal results. His clinical expertise as a long-standing GP in combination with acupuncture, a tried and tested healing modality, is a powerful union. I highly recommend this informative book which will give the reader hope that there are natural alternatives, or as an adjunct to conventional medicine for those with mental health problems.
In his second publication on depression, Dr Alex Joannou presents a well-organised, well argued and knowledgeable publication in support of his powerful message: Transformational Acupuncture benefits depression sufferers. Beneficial to both doctors and clients, Dr Joannou provides numerous case studies in support of his argument. This book is well worth the read.